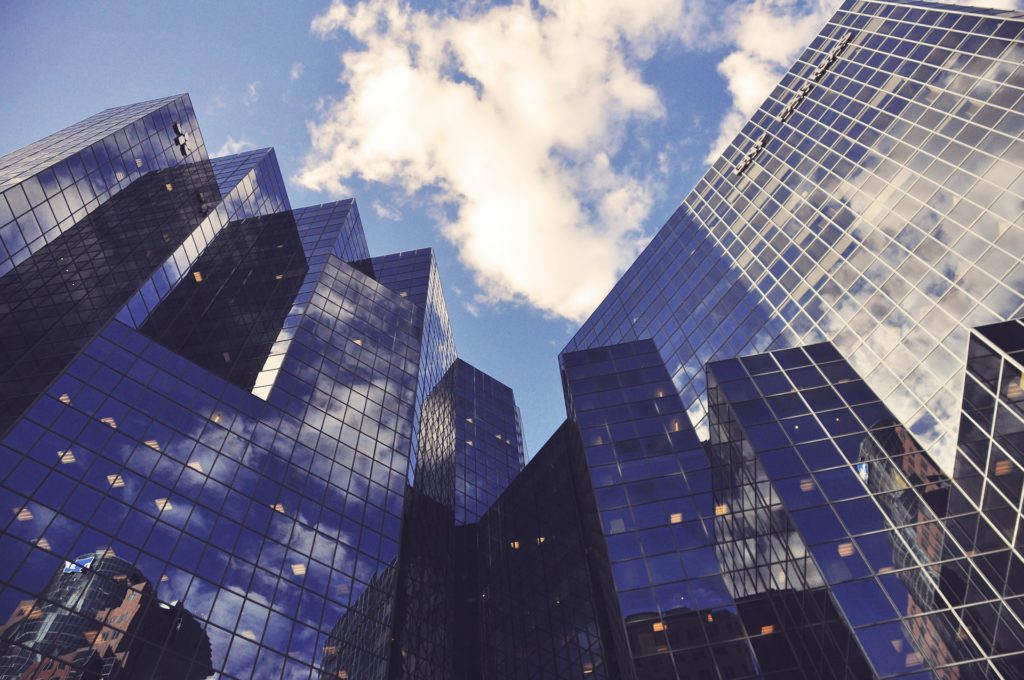 While Centuria Financial Group may have been established in 2020, our team has much deeper roots and has grown quite a bit over the years. Our diverse backgrounds and life experiences have positioned us to be ready to address your financial goals and any challenges that you may face along the way. Our team's commitment to service and accessibility, as well as a commitment to our responsibility to do what is in the best interest of our clients, allows us to develop plans to help people in our local communities develop, prioritize and achieve their financial goals. But, how did it all get started? Here is Our Story…
David McCabe joined Prudential in 2008, after owning and building his own mortgage company from the ground up in Westminster, MD. Dave began to build his practice in Hunt Valley, MD at one of Prudential's local corporate offices. His background building a company in the mortgage industry developed a skillset that could then be transitioned into building a financial services practice…and that led Dave to some tremendous early success, as he was named the top first year Advisor for the Mid-Atlantic region. Balancing a growing practice and a busy family life meant that there was not much free time, but that didn't keep Dave from being extremely involved with his children and their sports activities. Dave even coached his son's soccer team for a few years. Born and raised in Carroll County, Dave felt that it was important to be involved with community sports and he has served in many roles doing so.
Knowing that they needed to begin building their practice closer to their own communities, Dave decided to open his own offices in Carroll County, MD in 2015. This put them in a better position to continue building their practice within their local communities, as well as spend more time with their families. Client feedback was tremendous and they appreciated the local presence.  It was an exciting time for Dave, but it also came with new uncertainties and unknowns. Dave would use these to his advantage, as they tapped into a new level of motivation as the long-term vision began to take shape. Their joint practice and new location would spur even more growth over the next few years, as they were both recognized as two of the top Financial Planners within Prudential. With that growth, Dave knew that he wanted to look for a new addition to their team.
Nathaniel High joined Prudential in 2017 after a brief internship while he attended Towson University. During his internship, Nate worked closely with Dave as he began to learn the industry. Once Nate graduated, he immediately started full time with Prudential and formally joined the team. Nate's addition was a much need boost to the support and structure of what was becoming an extremely successful and growing practice. Being born and raised in Carroll County, Nate and his family have some deep roots in the local area in which he was now working. It was not long before friends and family started to reach out to Nate for financial guidance. Understanding the positive impact of helping his friends and family, Nate wanted to do even more. So, in 2018 Nate started his own chapter with Business Networking international (BNI) in Westminster to grow how he could help others, as well as provide an opportunity for others to help community members too.
Now that the team had expanded, the offices that Dave had opened in 2015 were feeling a bit cramped. It was time for some more space. So, in 2018 the team relocated just a mile down the street to a location that offered much more space to grow. Clients and colleagues came out in support of the grand opening of the new location. Even the Carroll County Chamber of Commerce conducted a ribbon cutting ceremony to mark the community event. During this same timeframe, the team also realized that they were slowly building a footprint within their practice in Frederick County, MD as well. So, later in 2018, the team also opened a new office location in Frederick, MD to better serve that community. With a total of 8 offices in two counties, the team established a plan to grow roots with plenty of room for future growth.
Nicholas Over joined Prudential in 2018 after graduating from McDaniel College in Westminster, MD. Nick was coaching Dave's son as a soccer goalie and Nick mentioned that he was looking to begin life after college, so Dave brought Nick in and it seemed to be a perfect fit. With the addition of Nick to the team, it allowed all members to take on more defined roles to better service current clients, as well as bring on new clients in support of the growing practice. Also being born and raised in Carroll County, Nick partnered with Nate to learn the benefits of BNI and the relationships that can be made and fostered there. Shortly after joining the team, Nick joined his own BNI chapter and within a year, was elected the president of the chapter. The additions of Nate and Nick to the team could not have come at a better time, but there was still a role that needed filled with just the right person.
Sara Martin joined the team full time in 2019 and immediately took on the role of the Client Relations Manager. Her passion for taking care of clients and visitors was immediately noticed by the team and the positive feedback that people have offered after working with Sara has not stopped since. Her capacity for workload and her ability to learn new things quickly has put her in a position to take ownership of tasks that the team never envisioned. Her ability to continue to develop her position and create efficiencies has allowed the team to support local high school and college internships at the Carroll County offices and Sara has taken lead of their training program. Also being born and raised in Carroll County, Sara takes pride in helping young people learn about the financial services industry at such a young age.
Once the team was complete, it was time for a local identity. One of the great things about Prudential, is that they support financial professionals and teams in their quest to create a localized, unique brand that differentiates themselves. So, in 2020 the team officially created Centuria Financial Group. With a unique brand within our local communities, Centuria Financial Group is well positioned to continue our valued relationships with our current clients, as well as foster new relationships with people looking for comprehensive financial guidance. Our story and our journey to where we are today is extremely important to us, both individually and as a team. We share our story as a constant reminder of not only our past journey to where we are today, but also as motivation in preparation for our continued journey ahead.